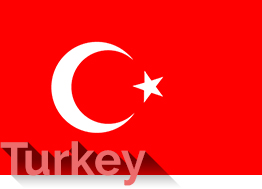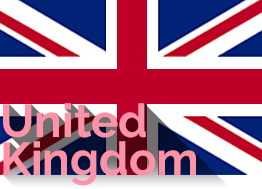 Europe has 52 nations with the total pop­ulation of 740 million people (2015 Census Re­port). Its total area is 22,978,500 square kilome­ters, approximately 232 times the size of South Korea.
As a vast landscape, it served as a seedbed of Christianity for the early church. A mission in Europe serves as a cornerstone for the mission to Africa, Central and South Ameri­ca, Former Soviet Union, Asia, and Israel as well as to the foreign Jews.
In Sweden, Norway, Netherland, Austria, Ger­many, France, Spain and Italy;
G.M.I Europe Mis­sion awakens nominal Christians (mainly Catho­lics, Orthodox Christians, and Anglicans) to allow them to experience the gospel, restore the identity and dedication as Christians, and have their chil­dren live as devoted Christians.
As the Diasporas in Europe, countless Muslims, Hindi, Buddhist, and non-Christian religious are being shared with a gospel. In turn, they share the gospel with their family members and friends.
This ministry is similar to one of the important mission strategies of 21st century which are ministry to diaspora, sharing the gospel with the ethnic minority, and mission to the future generation.
Through the outpouring of the Holy Spirit that happened with the Early Church, Europe should fulfill its duty as the lead­er in world mission. This is the responsibility of Korean Christian diaspora and their children in Europe as well as all Korean Christians.
유럽은 50개국에 포함된 인구는 약 7억 4천만 명(2015년 통계)이 되며, 전체 면적은 10,180,000 km2로써 남한의 102배에 해당된다.
GKC 유럽 선교사들은 33명이 스웨덴, 오스트리아, 독일, 프랑스, 이태리, 불가리아, 영국, 알바니아, 그리스, 터키 10개국에서 사역 중에 있다. 유럽의 명목상의 기독교인(주로 가톨릭 신자, 정교회 신자, 성공회 신자, 명목상의 개신교인들 등)을 깨워서 복음을 체험케 하고, 크리스챤의 신분과 사명을 회복케 하며, 그들의 자녀들로 하여금 헌신된 크리스챤의 삶을 살도록 하는 사역에 집중하고 있다.
또한 유럽에 디아스포라(diaspora)로 들어와서 사는 수많은 회교권, 힌두교권, 불교권 등의 비기독교인들에게 복음을 전하고, 그들로 하여금 자신들의 부모형제와 일가친척들에게 다시 복음을 전하게 하는 사역들을 감당하고 있다
이는 21세기의 중요한 전략 중의 하나인 디아스포라 선교전략과 소수민족 선교전략 및 차세대 선교전략과도 일맥상통 하는 것이다. 유럽에 살고 있는 한인 디아스포라 크리스챤들과 그들의 자녀들, 모든 한인 크리스챤들은 모두 세계선교의 사명을 함께 감당해야 한다.
GKC 유럽 선교권역에는 2020년 11월 현재, 10개국에 33명의 선교사가 사역을 감당하고 있다.